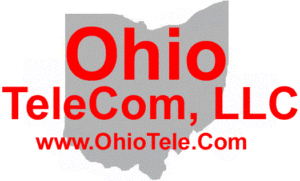 800-821-2686
Columbus:
614-420-4572
2783 Martin Rd.
Dublin, OH 43017
Cincinnati:
513-926-6186
9891 Montgomery, Rd.
Cincinnati, Ohio 45242
Dayton:
937-222-2269
2324 Stanley Avenue
Dayton, Ohio 45404
Local Technicians equal Great Service!!
Vertical Summit — Communications for the Upwardly Mobile
A turnkey 4 Line 8 station systems with
4 Phones, Voice Mail and Auto Attendant begin at

$1,600.00

installed
in the Columbus, Cincinnati and Dayton Metro Areas!
Ask about our exclusive 5 year parts and labor warranty!
Call now to schedule your onsite demonstration!!!
800-821-2686
Vertical Summit System Brochure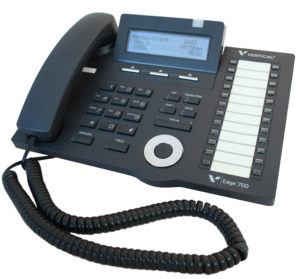 Two Sizes:
2-50 Users PDF Brochure
40-420 Users PDF Brochure
User guide PDF
Whether you have 2 phones or 400, now you can have it all – with the versatile Vertical Summit™ New Business Telephone Systems In Dayton, Ohs (UC) platform. More than a simple phone system, the Summit gives you cost-effective options that add up to real-time communications and bottom-line business benefits with the ability to easily – and affordably – migrate from analog to IP for true mobility and more. Simple to set up and administer, the Summit's optimized IP/TDM hybrid architecture gives you all the standard features you need while supporting more advanced UC and mobility applications, so you can communicate and collaborate seamlessly wherever your business takes you. The Vertical Summit offers standard call handling features including one-touch call transfer, call recording, Caller ID and music on hold. Integrated applications offer more advanced voice workflows including automated routing through a multi-level auto attendant, robust call routing engine, voice mail with email notification, and the ability to extend your workflow beyond the phone with the Vertical Summit UC
mobile and desktop clients. Take your business communications to new heights with the Vertical Summit, the affordable solution for your mobility and communications needs.
Simple Administration
Vertical Summit is simple to set up, maintain, and use ensuring you can stay focused on your business. Manage the system from any web browser through the HTML5 based admin. The Vertical Summit also offers simplified wizards for basic tasks.
Simple User Interactions

One-touch feature access using programmable phone buttons


UCS Desktop Client for rich in-office features


UCS Mobile Client for on the go access to features


IP Attendant software for simple operator/receptionist duties


Voicemail via e-mail


Optional click to call software to make dialing from your PC as
easy as clicking on the phone number
Simple Voice Over IP
Voice Over IP phones and trunks are easy to implement as well. Every
Vertical Summit includes built-in VOIP support and comes with
starter licenses. It's simple to convert your office to net-generation
VOIP phones and reduce monthly trunking costs by upgrading to SIP trunks.
Mobile
Vertical Summit offers an affordable mobility solution for your business. Each system includes starter licenses UCS Desktop and Mobile clients. The Summit's UCS clients give you seamless, single-number connectivity to customers, co-workers and features from your PC or smartphone, so you can:


Make, receive and transfer calls from anywhere with one touch


Ring your mobile client and desk phone at the same time
to pick up wherever is easiest


Access directories, call logs, paging and other system features
with the tap of a finger


Automatically synchronize contact directories


Send and receive secure IM, text and broadcast messages


Share applications, white boards and desktops in real
time


Record calls with a single click


Conduct 3-way conference calling Summit UCS Desktop &
Mobile Clients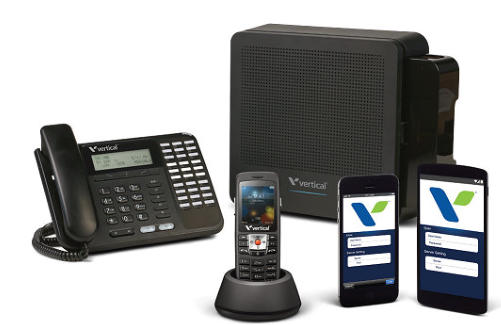 Vertical Summit — Communications for the Upwardly Mobile


Two sizes. More ways for small to mid-size businesses to more cost-effectively service customers, collaborate and work anywhere.


UCS Desktop & Mobile Clients for multimedia collaboration & call control capabilities


Enhanced IP Call Recording capabilities


Real-time presence-based call routing & management at a glance


Secure IM


6-way videoconferencing


1:1 mobile video calling


ClickCall direct dialing from Web pages & other Windows-based files


Dedicated Hospitality telephony feature set


Easy to use GUI-based system configuration
Key Features:


UCS Desktop Client with Voice (Softphone)


UCS Mobile Client


Presence


Voice Conferencing


Call Recording


Voice Mail w/Email Notification


Automatic Call Distribution (ACD)


Auto Attendant


Mobile & SIP Extensions


Green Power Save
The versatile Vertical Summit™ platform includes advanced VoIP technology that supports low cost SIP trunking, on/off-premise mobility, remote connectivity and multi-site networking to give your small business cost-effective options that add up to real-time communications and bottom-line benefits. Its optimized IP/TDM hybrid architecture gives you the ability to easily migrate from analog to IP with a comprehensive feature set, advanced mobile device integration and optional UC capabilities suitable for both single-site and multi-location businesses.
Easy expandability
The Vertical Summit system includes two IP ports, two standard Summit New Business Telephone Systems In Dayton, Ohs Solution (UCS) Desktop Client with Voice softphone licenses, and two Summit UCS Mobile Client licenses. The Summit is built on a multi-cabinet architecture that allows four types of basic system units and one expansion unit to configure a dynamic system that delivers cost-effective communications and affordable expandability to small and midsize businesses. The Summit is also compatible with the Vertical SummitTM 800, as well as Vertical's SBX IP and MBX IP platforms, so you can quickly network over 250 sites together while creating a simple migration path to the full-feature and cost-saving benefits of the Summit's built-in VoIP technology. Simple installation and maintenance The New Business Telephone Systems Summit features advanced HTML5-based Web administration for intuitive system configuration and maintenance. The Install Wizard guides users through the basic installation in a series of simple steps in English or other local languages.
Rich features and applications
Along with all the basic features and functions of a sophisticated phone system, such as one-touch Call Transfer, Caller ID, MOH, etc., the Summit delivers more advanced capabilities including an integrated multi-level Auto Attendant, and voice mail with both mobile and e-mail notification.
Leverage the full capabilities of the Summit with additional licensed applications for even more powerful features and functionality including videoconferencing, the ability to place calls directly from Web pages, and advanced call recording capabilities including automatic and/ or on-demand recording of calls from any phone connected to your system.
Call now to schedule your onsite demonstration!!!
800-821-2686


New Business Telephone Systems In Dayton, Oh
Whether you're moving to a new office or opening a brand new one, If you're looking for a New Business Telephone Systems In Dayton, Oh in 2018, there are several questions you need to answer first. Do you need New Business Telephone Systems a full phone system that includes physical office telephones, or could your business get by with a virtual phone service that relies on mobile devices instead of traditional New Business Telephone Systems office phones? New Business Telephone Systems In Dayton, Oh choosing the right business phone system for your new location is critical. An office move is the perfect time to make the transition to a cloud-based VoIP phone system that puts your company ahead of the curve.
New Business Telephone Systems In Dayton, Oh
If you do need office telephones, what kind of service do you want? You need to choose between a traditional New Business Telephone Systems landline telephone service, which is provided by a local or regional phone company, and a Voice over Internet Protocol (VoIP) system, which runs over the internet and is offered by a multitude of providers.
New Business Telephone Systems In Dayton, Oh
If you choose VoIP, New Business Telephone Systems In Dayton, Oh do you want to house the system at your business (on-premises) or have it hosted by your service provider (cloud-based)?
https://en.wikipedia.org/wiki/Dayton_metropolitan_areahttps://en.wikipedia.org/wiki/Dayton_metropolitan_area
Dayton metropolitan area
From Wikipedia, the free encyclopedia
Jump to navigationJump to search
This article is about the metropolitan area in Ohio. For the micropolitan area in Tennessee, see Dayton micropolitan area.
Metro Dayton, The Miami Valley, Greater Dayton
Dayton
Map of Metro Dayton, The Miami Valley, Greater Dayton
The Dayton Metropolitan Area.
Country United States
State(s) Ohio
Largest city Dayton New Business Phone Systems
Other cities
– Kettering
– Beavercreek
– Huber Heights
– Fairborn
– Centerville
Area
• Total 1,715 sq mi (4,440 km2)
Population
• Total 799,232
• Rank 61 st in the U.S.
• Density 478/sq mi (185/km2)
The Dayton metropolitan area is the metropolitan area centered on Dayton, Ohio. It is the fourth largest metropolitan area in the state of Ohio, behind Cincinnati, Cleveland, and Columbus.
Contents
1 Definitions
2 Counties
3 Cities
3.1 Suburban communities greater than 30,000
3.2 Montgomery County
3.3 Greene County
3.4 Miami County
3.5 Places with fewer than 1,000 inhabitants
3.6 Unincorporated places
4 Townships
4.1 Greene County
4.2 Miami County
4.3 Montgomery County
5 Demographics
6 Colleges and universities
7 Largest employers
8 Transportation
8.1 Airports
8.2 Major highways
8.3 Public transit
9 Culture
9.1 Museums
9.2 Theaters
9.3 Theatrical companies
9.4 Music
10 See also
11 External links
12 References
Definitions
The Dayton, OH Metropolitan Statistical Area (also known as Greater Dayton), as defined by the United States Census Bureau, is an area consisting of three counties in the Miami Valley region of Ohio and is anchored by the city of Dayton. As of 2000 it is the fourth largest metropolitan area in Ohio and the 61st largest Metropolitan Area by Population in the United States. As of the 2010 census, the MSA had a population of 799,232 based on a change in MSA defining criteria as of 2013, which eliminated Preble County. This exclusion was applied retroactively to the 2010 population figures.[1]
The Dayton–Springfield–Sidney Combined Statistical Area is a CSA in the U.S. state of Ohio, as defined by the United States Census Bureau. It consists of the Dayton Metropolitan Statistical Area (the counties of Montgomery, Greene and Miami); the Springfield Metropolitan Statistical Area (Clark County); the Urbana Micropolitan Statistical Area (Champaign County); the Greenville Micropolitan Statistical Area (Darke County); and the Sidney Micropolitan Statistical Area (Shelby County). As of the 2010 Census, the CSA had a population of 1,080,044.
Metropolitan Statistical Areas (MSAs)
Dayton (Greene, Miami, and Montgomery counties)
Springfield (Clark County)
Micropolitan Statistical Areas (μSAs)
Greenville (Darke County)
Urbana (Champaign County)
Sidney (Shelby County)
According to an article in the Cincinnati Enquirer, as Greater Cincinnati grows northward through Butler County, its outer suburbs are expected to expand and begin to overlap the Greater Dayton area.[2] Such a concept has already received the nickname of "Daytonnati."[3] The two metropolitan areas were expected to be combined after tabulation of the 2010 Census, but this did not occur.
The Dayton Metropolitan area is part of the Great Lakes Megalopolis containing an estimated 54 million people.
Counties
Greene
Miami
Montgomery
Cities
Suburban communities greater than 30,000
Beavercreek – 45,193
Fairborn – 32,352
Huber Heights – 38,101
Kettering – 56,163
Montgomery County
City of Dayton skyline from Woodland Cemetery and Arboretum
Brookville
Carlisle (partial)
Centerville
Clayton
Dayton
Drexel
Englewood
Fort McKinley
Germantown New Business Telephone Systems
Huber Heights
Kettering
Miamisburg
Moraine
New Lebanon
Northridge
Oakwood
Riverside
Shiloh
Springboro (partial)
Trotwood
Union
Vandalia
West Carrollton
Woodbourne-Hyde Park
Greene County New Business Telephone Systems
Beavercreek
Bellbrook
Cedarville
Fairborn
Jamestown
Shawnee Hills
Wilberforce
Wright-Patterson AFB
Xenia
Yellow Springs
Miami County
Bradford (partial)
Covington
Huber Heights (partial)
Piqua
Pleasant Hill
Tipp City
Troy
West Milton
Places with fewer than 1,000 inhabitants
Bowersville
Casstown
Clifton (partial)
College Corner (partial)
Eldorado
Farmersville
Fletcher
Gratis
Laura
Ludlow Falls
Phillipsburg
Potsdam
Spring Valley
Verona
West Elkton
West Manchester
Unincorporated places
Brandt
Byron
Chautauqua (partial)
Conover
Fairhaven
Morning Sun
New Hope
Phoneton
Pyrmont
West Charleston
Townships
Greene County
Clifton Gorge in John Bryan State Park, near Yellow Springs
Bath Township
Beavercreek Township
Caesarscreek Township
Cedarville Township
Jefferson Township
Miami Township
New Jasper Township
Ross Township
Silvercreek Township
Spring Valley Township
Sugarcreek Township New Business Telephone Systems
Xenia Township
Miami County
Bethel Township
Brown Township
Concord Township
Elizabeth Township
Lostcreek Township
Monroe Township
Newberry Township
Newton Township
Springcreek Township
Staunton Township
Union Township
Washington Township
Montgomery County
Butler Township
Clay Township
German Township
Harrison Township
Jackson Township
Jefferson Township
Miami Township
Perry Township
Washington Township
Demographics
Historical population
Census Pop. %±
1900 161,759 —
1910 193,496 19.6%
1920 289,181 49.5%
1930 358,041 23.8%
1940 383,975 7.2%
1950 545,723 42.1%
1960 727,121 33.2%
1970 850,266 16.9%
1980 830,070 −2.4%
1990 843,835 1.7%
2000 848,153 0.5%
2010 799,232 −5.8%
Population 1990-2010 with 2011 estimate.[4][5]
As of the census 2010, there were 799,232 people, 343,971 households, and 220,249 families residing within the MSA. The racial makeup of the MSA was 80.40% White, 14.90% African American, 0.20% Native American, 1.80% Asian, 0.01% Pacific Islander, 0.80% from other races, and 2.00% from two or more races. Hispanic or Latino of any race were 1.90% of the population.[6]
The median income for a household in the MSA was $47,381, and the median income for a family was $59,770. Males had a median income of $38,430 versus $26,205 for females. The per capita income for the MSA was $25,436.[7]
From the 2000 Census to the 2010 Census, the Dayton region has seen a shift in population from its urban core to more out-lying affluent suburbs. This is evidenced by a 10% growth in population in Englewood, a 19% population growth in Beavercreek, and a 40% population growth in Springboro. Smaller growths in the 2010 census in the Dayton area included Miamisburg, Centerville, Vandalia, and Fairborn. Many of Dayton's suburbs that saw declines in populations fared well from 2000 to 2010. Dayton's largest suburb, Kettering for example, only saw a 2.3% decline during the ten-year period and Huber Heights, Dayton's third largest suburb, saw a 0.3% decline in population.
The Dayton Metropolitan Statistical Area formerly included Clark County and Preble County. In 2005, Clark County containing Springfield, Ohio separated from the Dayton MSA to create their own MSA named Springfield Metropolitan Statistical Area. As a result of new Census criteria to delineate metropolitan areas, Preble County was eliminated from the MSA in 2013 as it no longer qualified for inclusion. A significant drop in population for the Dayton MSA is noted in the 2010 census because of these changes.[8]
Colleges and universities
The Greater Dayton region is home to a number of higher education facilities, including:
Air Force Institute of Technology (Wright-Patterson AFB)
Antioch College (Yellow Springs)
Cedarville University (Cedarville)
Central State University (Wilberforce)
Kettering College of Medical Arts (Kettering)
Sinclair Community College (Dayton)
University of Dayton (Dayton)
Wilberforce University (Wilberforce)
Wittenberg University (Springfield)
Wright State University (Fairborn)
Largest employers
Notable largest employers in the Dayton region :[9]
Wright-Patterson Air Force Base 27,406
Premier Health Partners 14,335
Kettering Health Network 9,500
Miami University 4,438
Wright State University 3,095
LexisNexis 3,000
University of Dayton 2,978
Honda Manufacturing of America 2,940
AK Steel Holding 2,500
Transportation
Airports
Greater Dayton is served by international, regional and county airports, including:
Dahio Trotwood Airport
Dayton International Airport
Dayton–Wright Brothers Airport
Greene County–Lewis A. Jackson Regional Airport
Moraine Airpark
Wright-Patterson Air Force Base
Major highways
I-70.svgInterstate 70
I-71.svgInterstate 71
I-75.svgInterstate 75
I-675.svgInterstate 675
US 35.svgU.S. Route 35
US 36.svgU.S. Route 36
US 40.svgU.S. Route 40
US 42.svgU.S. Route 42
US 68.svgU.S. Route 68
OH-4.svgState Route 4
OH-41.svgState Route 41
OH-49.svgState Route 49
OH-202.svgState Route 202
OH-235.svgState Route 235
OH-444.svgState Route 444
OH-725.svgState Route 725
OH-741.svgState Route 741
OH-844.svgState Route 844
Public transit
The Greater Dayton Regional Transit Authority operates a public busing system in Montgomery county. Other transit agencies New Business Phone Systems serve the surrounding counties and provide connections with RTA, including transit authorities in Greene and Miami counties.
Culture
Museums
Dayton Art Institute (Dayton)
Boonshoft Museum of Discovery (Dayton)
America's Packard Museum (Dayton)
National Museum of the United States Air Force (Riverside)
The Funk Music Hall of Fame & Exhibition Center (Dayton)
Theaters
In addition to Benjamin and Marian Schuster Performing Arts Center, the Dayton Region's largest performing arts center, Greater Dayton has a vibrant theater community throughout the region.
Actors Theater (Fairborn) New Business Phone Systems
Beavercreek Community Theatre (Beavercreek)[10]
Benjamin and Marian Schuster Performing Arts Center (Dayton)[11]
Brookville Community Theater (Brookville)[12]
Dayton Playhouse (Dayton)[13]
La Comedia Dinner Theatre (Springboro)
Loft Theatre (Dayton)[14]
Progressive Dance Theater (Dayton)[15]
Town Hall Theatre (Centerville)[16]
Victoria Theatre (Dayton)[14]
Theatrical companies
Dayton Ballet[17]
Dayton Contemporary Dance Company[15]
Dayton Opera
Dayton Theatre Guild[18]
Human Race Theatre Company[19]
Victoria Theatre Association[14]
Music
Dayton Philharmonic Orchestra
See also
Miami Valley
Ohio census statistical areas
List of United States metropolitan statistical areas by population
External links
City of Dayton website
Visitors Bureau
Dayton history
References
"American FactFinder2". Retrieved 2010-03-20.
"Cinci-Dayton?" (PDF). Cincinnati Enquirer. March 11, 2007. Retrieved 2015-12-24.
Ready for `Daytonnati?' It could happen
"Census Of Population 1990-2000". U.S. Census Bureau. Retrieved 2012-10-08.
"Census Of Population 2010 with 2011 estimate". U.S. Census Bureau. Retrieved 2012-10-08.
"U.S. Census FactFinder populations". U.S. Census Bureau. Retrieved 2012-10-08.
"U.S. Census FactFinder incomes". U.S. Census Bureau. Retrieved 2012-10-08.
"Springfield separates from Dayton MSA". Dayton Business Journal. Retrieved 2012-10-08.
"Dayton Economy Employers and Employees". June 25, 2009.
Beavercreek Community Theatre. Bctheatre.org. Retrieved on 2013-07-17.
Benjamin & Marian Schuster Performing Arts Center New Business Phone Systems
Brookville Community Theatre
Welcome to the Frontpage
Victoria Theatre Association – Broadway in Dayton
DCDC – Dayton Contemporary Dance Company
Washington Township
Dayton Ballet
Dayton Theatre Guild
Welcome to The Human Race Theatre Company
vte New Business Phone Systems
State of Ohio
Columbus (capital)
Topics
History Geography People Government Administrative divisions Law Elections Delegations Colleges and universities Motto Tourist attractions Portal
Society
Culture Crime Demographics Economy Education Politics Sports
Regions
Allegheny Plateau Appalachian Ohio The Bluegrass Central Ohio Glacial till plains Great Black Swamp Lake Erie Lake Erie Islands Mahoning Valley Miami Valley Northeast Ohio Northwest Ohio Vacationland Western Reserve
Metro areas
Akron Canton Cincinnati Cleveland Columbus Dayton Findlay-Tiffin Huntington-Ashland Lima Mansfield Steubenville Toledo Youngstown-Warren
Largest cities
Akron Canton Cincinnati Cleveland Columbus Cuyahoga Falls Dayton Elyria Euclid Hamilton Kettering Lakewood Lorain Mansfield Mentor Middletown Newark Parma Springfield Toledo Youngstown
Counties
Adams Allen Ashland Ashtabula Athens Auglaize Belmont Brown Butler Carroll Champaign Clark Clermont Clinton Columbiana Coshocton Crawford Cuyahoga Darke Defiance Delaware Erie Fairfield Fayette Franklin Fulton Gallia Geauga Greene Guernsey Hamilton Hancock Hardin Harrison Henry Highland Hocking Holmes Huron Jackson Jefferson Knox Lake Lawrence Licking Logan Lorain Lucas Madison Mahoning Marion Medina Meigs Mercer Miami Monroe Montgomery Morgan Morrow Muskingum Noble Ottawa Paulding Perry Pickaway Pike Portage Preble Putnam Richland Ross Sandusky Scioto Seneca Shelby Stark Summit Trumbull Tuscarawas Union Van Wert Vinton Warren Washington Wayne Williams Wood Wyandot
Categories: Dayton metropolitan areaMontgomery County, OhioGreene County, OhioPreble County, OhioMiami County, Ohio
Navigation menu New Business Phone Systems
Not logged inTalkContributionsCreate accountLog inArticleTalkReadEditView historySearch
Search Wikipedia
Main page
Contents
Featured content
Current events
Random article
Donate to Wikipedia
Wikipedia store
Interaction
Help
About Wikipedia
Community portal
Recent changes
Contact page
Tools
What links here
Related changes
Upload file
Special pages
Permanent link
Page information
Wikidata item
Cite this page
Print/export
Create a book
Download as PDF
Printable version
In other projects
Wikimedia Commons
Languages New Business Phone Systems
Español
Edit links
This page was last edited on 16 July 2018, at 13:00 (UTC).
Text is available under the Creative Commons Attribution-ShareAlike License; additional terms may apply. By using this site, you agree to the Terms of Use and Privacy Policy. Wikipedia® is a registered trademark of the Wikimedia Foundation, Inc., a non-profit organization.
Privacy policyAbout WikipediaDisclaimersContact WikipediaDevelopersCookie statementMobile view