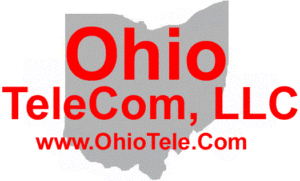 800-821-2686
Columbus:
614-420-4572
2783 Martin Rd.
Dublin, OH 43017
Cincinnati:
513-926-6186
9891 Montgomery, Rd.
Cincinnati, Ohio 45242
Dayton:
937-222-2269
2324 Stanley Avenue
Dayton, Ohio 45404
Ohio's Public Address Expert!!!
Feedback Eliminator, PA System Squeal Stopper
Our experienced technicians are trained on all kinds, types and sizes of overhead paging, PA and public address systems. Old or new, large or small we have serviced them.
Night ringers, volume controls, feedback eliminators, event timers, horns, bells and whistles. Manufacturers like Bogen, Wheelock, Valcom, Atlas and Viking. We service them, we install them and we aren't guessing, we know them.
We have many amplifiers, horn speakers, ceiling speakers and repair parts in stock at our office to get your system up and operating the same day. We have an extensive supplier network that can provide us with almost any equipment including unusual and outdated brands. We can usually have your system operational by the next morning.
[pdf-embedder url="https://daytonohiotele.com/wp-content/uploads/2018/12/viking465.pdf"]
Even the best designed paging systems can experience feedback. Now you can eliminate annoying feedback over your paging speakers with Viking's model FBI-1A digital anti-feedback paging
interface. The FBI-1A utilizes state of the art
digital recording technology to record the "live" page from a phone system's paging port output or unused trunk port. The FBI-1A then immediately plays back the recorded page once or twice (selectable) over the paging system. Pages of up to 32 seconds can be stored and the FBI-1A automatically adjusts to the page length for faster processing. In addition, the FBI-1A can be programmed to provide pre-page and
post-page alert tones. In addition, the FBI-1A can be programmed to provide pre-page and post-page alert tones.
• High quality (80K/40K) digital message storage
• High output – 2V RMS into 600 ohms
• 16 or 32 second record time (DIP switch
selectable)
• Compatible with Paging ports or Trunk ports
• Activate recording from VOX detection, contact
closure or loop detect (Trunk mode only)
• VOX sensitivity adjustment
• Cancel page feature
• Selectable page repeat
• Selectable pre-page alert tone
• Selectable post-page alert tone
• Adjustable alert tone volume
• N.O./N.C. relay contacts control paging system
• Record/Playback LED indicator
• Compatible with virtually all paging and
telephone systems
Eliminate Paging Feedback in:
• Warehouses, Factories, Offices
• Retail Stores, Hotels, Airports
• Stadiums, School Gymnasiums, Pools
• Casinos, Bingo Halls, Dining Establishments
• Other large noisy areas

Call now to schedule your Feedback Eliminator, PA System Squeal Stopper in Dayton, Cincinnati and Columbus appointment!!!
800-821-2686

https://www.facebook.com/Ohio-TeleCom-LLC-164391110287531
https://www.yelp.com/biz/ohio-telecom-dayton