Enhance Your Security with Cutting-Edge CCTV Closed-Circuit TV Monitoring Systems
Welcome to Ohio Tele-Net LLC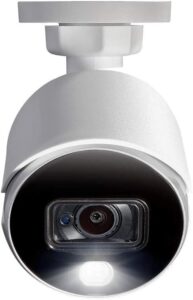 Welcome to Ohio Tele-Net LLC, your trusted partner in providing advanced closed-circuit TV monitoring systems in Dayton, Columbus, and Cincinnati, Ohio.
Commitment to Security
At Ohio Tele-Net LLC, we are committed to delivering top-of-the-line security solutions that empower you to safeguard your assets and ensure safety. Our expertise lies in designing, installing, and maintaining state-of-the-art closed-circuit TV monitoring systems, giving you complete control over your security.
The Power of Closed-Circuit TV Monitoring Systems
First and foremost, let's delve into the power of closed-circuit TV monitoring systems.
Advanced Video Surveillance Solutions
Within our comprehensive range of closed-circuit TV monitoring systems, you'll find numerous benefits. These benefits also serve to provide you with peace of mind and comprehensive security:
Enhanced Visibility and Control: Our closed-circuit TV monitoring systems utilize cutting-edge cameras to capture and record real-time footage, which consequently provides you with enhanced visibility and control over your premises.
Advanced Analytics: Additionally, our cameras employ advanced analytics. These analytics are designed to detect and notify you of any suspicious activities, thus enhancing the overall security of your property.
Seamless Integration with Existing Infrastructure
A key feature lies in the seamless integration of our closed-circuit TV monitoring systems with your existing security infrastructure.
User-Friendly Navigation
Moreover, our systems are intentionally designed to be user-friendly. This design choice enables you to navigate through the footage effortlessly and efficiently.
Efficient Remote Monitoring Solutions
Our closed-circuit TV monitoring systems also offer efficient remote monitoring solutions.
Secure Access Controls
Security of your data is paramount.
Tailored Solutions for Your Security Needs
Moving forward, let's explore the tailored solutions that cater to your also unique security needs.
Comprehensive Surveillance Camera Networks
Strategic Coverage: Our surveillance camera networks are strategically planned. This planning process also ensures the coverage of all critical areas of your property.
Intelligent Analytics: The combination of high-resolution cameras and intelligent analytics results in a comprehensive security approach.
Optimized Camera Placements: Furthermore, our experts conduct an in-depth analysis of your property layout. This analysis helps identify vulnerable areas and optimize camera placements to ensure maximum coverage.
Efficient Video Monitoring Systems Installation
Centralized Monitoring: Again efficiency is a hallmark of our video monitoring systems. These systems empower you to monitor multiple locations and from a central command center.
Minimized Disruptions: Additionally, our meticulous installation process is executed to minimize disruptions to your operations. Our dedicated team ensures that the systems are up and running smoothly, providing you with immediate security benefits.
Professional Integration Services
In addition, the professionalism exhibited by our skilled technicians during the installation process is exceptional.
Ongoing Support and Maintenance
Our commitment to excellence extends beyond installation. We are dedicated to also providing reliable service and repairs to maintain the peak performance of your closed-circuit TV monitoring systems.
Protect Your Assets with Ohio Tele-Net LLC
In conclusion, Ohio Tele-Net LLC stands as the leading provider of closed-circuit TV monitoring systems in Dayton, Columbus, and Cincinnati, Ohio.
Visit Our Website
To explore our services and schedule a consultation, please visit our website. Choose Ohio Tele-Net LLC also for exceptional security solutions that not only deliver peace of mind but also protect your interests.