Enhance Your Security with State-of-the-Art Digital Camera Video Surveillance Systems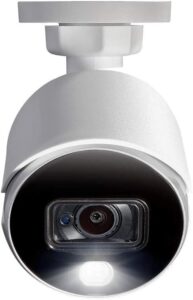 Welcome to Ohio Tele-Net LLC, the leading provider of cutting-edge digital camera video surveillance systems in Dayton, Columbus, and Cincinnati, Ohio. At Ohio Tele-Net LLC, we are dedicated to delivering top-notch security solutions that empower you to protect your assets and ensure safety. Our expertise lies in designing, installing, and maintaining advanced digital camera video surveillance systems, giving you full control over your security.
The Power of Digital Camera Video Surveillance Systems
Our comprehensive range of digital camera video surveillance systems offers numerous benefits, ensuring peace of mind and comprehensive security:
1. Advanced Video Surveillance Systems
Our digital camera video surveillance systems utilize high-quality cameras to capture and record real-time footage, providing you with enhanced visibility and control over your premises. Additionally, our cutting-edge cameras employ advanced analytics to detect and notify you of any suspicious activities, enhancing the overall security of your property.
2. Seamless Camera Surveillance Systems
Experience the seamless integration of our camera surveillance systems with your existing infrastructure. Our expert team ensures smooth installation and setup, minimizing disruptions to your daily operations. Moreover, our systems are designed to be user-friendly, allowing you to navigate through the footage effortlessly and efficiently.
3. Efficient Video Monitoring Systems
Our video monitoring systems enable remote access, allowing you to monitor your property from anywhere and receive real-time alerts, ensuring swift response to potential threats. Whether you are at the office, traveling, or at home, you can keep an eye on your property and loved ones, promoting a sense of security and peace of mind.
4. Reliable Security Camera Networks
Our security camera networks are designed with a strong focus on security, safeguarding your data and granting access only to authorized personnel. With advanced encryption and secure access controls, you can trust that your surveillance footage remains private and protected from unauthorized access.
Tailored Solutions for Your Security Needs
At Ohio Tele-Net LLC, we understand that each client's security requirements are unique. Our team works closely with you to assess your needs and design custom-tailored digital camera video surveillance systems that fit your budget and objectives.
1. Comprehensive Surveillance Camera Networks
Our surveillance camera networks are strategically planned to cover all critical areas of your property. With high-resolution cameras and intelligent analytics, we deliver a comprehensive security approach. Furthermore, our experts analyze your property layout to identify vulnerable areas and optimize camera placements for maximum coverage.
2. Efficient Video Monitoring Systems Installation
Experience the efficiency of our video monitoring systems, enabling you to monitor multiple locations from a central command center. Moreover, our installation process is meticulously planned and executed to minimize disruptions to your operations. Our team ensures that the systems are up and running smoothly, providing you with immediate security benefits.
3. Professional Camera Surveillance Systems Integration
Our skilled technicians handle the installation process with utmost professionalism, ensuring seamless integration with your existing security infrastructure. Moreover, we provide comprehensive training to your staff on using the surveillance systems effectively. Our goal is to make sure you can take full advantage of the features and functionalities offered by our digital camera video surveillance systems.
4. Service, Repair, and Installation Excellence
Ohio Tele-Net LLC's commitment to excellence extends beyond installation. We provide reliable service and repairs to keep your digital camera video surveillance systems operating at peak performance. In case of any technical issues, our experienced technicians promptly address the problems to minimize downtime and ensure continuous protection.
Protect Your Assets with Ohio Tele-Net LLC
As the trusted provider of digital camera video surveillance systems in Dayton, Columbus, and Cincinnati, Ohio, Ohio Tele-Net LLC is your partner in safeguarding your properties and ensuring your security. Our advanced security solutions are tailored to your unique needs, providing you with total peace of mind and control over your environment.
Visit our website to explore our services and schedule a consultation. Trust Ohio Tele-Net LLC for exceptional security solutions that deliver peace of mind and protect your interests.
Closed-Circuit Television (CCTV) Systems: CCTV systems use video cameras to transmit signals to specific monitors or recording devices within a closed circuit. These systems are commonly employed for surveillance and security purposes in various settings, including homes, businesses, and public spaces.
IP (Internet Protocol) Surveillance Systems: IP surveillance systems utilize network technology to transmit video data over the internet or a local area network (LAN). IP cameras can send data wirelessly, enabling remote monitoring and management of the surveillance system.
Network Video Surveillance Systems: This term encompasses video surveillance systems that use network-based cameras, recorders, and management software to monitor and manage video feeds across a network infrastructure.
Digital Video Surveillance Systems: Digital video surveillance systems capture, store, and transmit video footage in a digital format, providing enhanced image quality and ease of storage and retrieval.
Wireless Video Surveillance Systems: Wireless video surveillance systems use wireless transmission methods, such as Wi-Fi or radio frequencies, to send video data, eliminating the need for extensive cabling.
Remote Surveillance Systems: Remote surveillance systems allow users to access and monitor camera feeds from a remote location, providing real-time monitoring and control over the system.
CCTV Cameras: CCTV cameras are the physical devices that capture video footage for surveillance and security purposes. They come in various types, including dome, bullet, PTZ, and thermal cameras.
IP Cameras: IP cameras are network-enabled cameras that transmit video data over the internet or a network, offering features like remote access and higher resolution capabilities.
Network Cameras: Network cameras, similar to IP cameras, are designed to be connected to a network and transmit video data over that network.
NVR (Network Video Recorder) Systems: NVR systems are video recording devices specifically designed for IP cameras, capable of storing and managing video footage in a digital format.