Upgrading Your Public Address System for Improved Performance and Longevity
Introduction:
A reliable and efficient public address (PA) system is vital for effective communication within large facilities. However, when an aging PA system begins to falter, it can lead to frustration and disruptions. Recently, we received a distress call from a customer facing issues with their outdated PA system, which had been in use for over 30 years. Despite attempts by their IT specialist and electrician to resolve the problems, chiefly the system suffered from a constant hum, malfunctioning speakers, and blown amplifiers. Recognizing the need for expert assistance, we arrived on-site determined to provide a cost-effective solution through a thorough upgrade of their public address system.
The Complexities of Troubleshooting an Aging Public Address System:
Upon arrival, we immediately sensed the customer's frustration. They had exhausted all possible avenues, trying various approaches to fix the persistent issues plaguing their PA system. However, a complete replacement of the system, including every speaker, amplifier, and cable, was not financially feasible. Understanding the importance of a practical solution, we engaged in detailed discussions to determine the best course of action. This involved assessing the current state of the system, scheduling a convenient time for on-site troubleshooting, and outlining a comprehensive upgrade plan.
Thorough Investigation and Systematic Speaker Replacement:
To begin the troubleshooting process, we powered up the PA system Amplifier and embarked on a meticulous approach to identify and rectify the underlying issues. Our primary focus was on determining the non-functioning or marginally working speakers and resolving any associated problems. It's important to note that even when a speaker appears to be inactive, it can still draw power and potentially create dead shorts within the PA system.
Over the course of several hours, we meticulously inspected and replaced approximately 30% of the speakers. During this process, we successfully eliminated three dead shorts that had been impeding the system's performance. In one instance, before we discovered that both wires of a speaker had been inadvertently grounded during previous maintenance attempts. While it was necessary to replace a significant portion of the speakers, we were able to salvage the majority of the existing cabling, only needing to replace a 10-foot section. Additionally, out of the seven amplifiers on-site, we successfully salvaged one fully functional 600-watt 70v amplifier.
Achieving Seamless Integration and Enhanced Efficiency:
Upon completion of the speaker replacement and troubleshooting efforts, all 120+ speakers throughout the facility were fully operational, seamlessly integrating a combination of old and new components. The enhanced functionality of the system provided the customer with a reliable and efficient means of communication. To ensure the longevity and continued efficiency of their upgraded PA System, we advised the customer to engage in yearly maintenance with us. Additionally, we emphasized the importance of promptly replacing any failing speakers to prevent larger issues from arising. By addressing smaller problems individually, conversely troubleshooting becomes more manageable and cost-effective. The removal of faulty speakers and dead shorts allowed the single amplifier to utilize less than 20% of its 600-watt capacity, resulting in improved energy efficiency.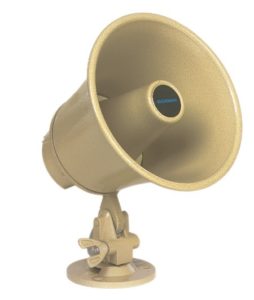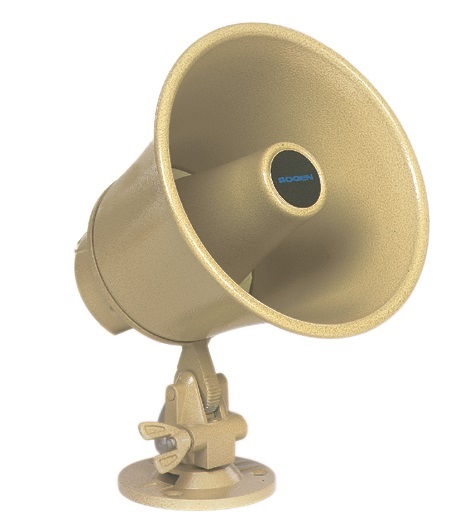 A Cost-Effective Solution and Lasting Partnership: We express our gratitude to the customer for entrusting us with their PA system upgrade. Allowing us to restore functionality and efficiency to their facility. Our commitment to resolving complex issues, coupled with our expertise in troubleshooting and meticulous component replacement.  Ensured the successful revival of their long-standing system. By proactively maintaining their newly improved system and promptly addressing any future failures, before altogether the customer can enjoy uninterrupted and optimal performance from their upgraded public address system.
Conclusion:
A reliable and efficient public address system is crucial for effective communication within large facilities. When an aging system begins to fail, seeking expert assistance becomes imperative. Our recent experience with a customer facing challenges with their outdated Public Address System highlighted the importance of a practical and cost-effective solution. Through thorough troubleshooting, meticulous speaker replacement, and expert recommendations, altogether we successfully upgraded their public address system, ensuring seamless integration, enhanced performance, and improved energy efficiency.
At Ohio Tele-Net, we understand the importance of a well-functioning Public Address System. If you require assistance with your public address system upgrade, we are here to help. Contact us today to discuss your specific requirements and leverage our expertise to enhance the performance and longevity of your public address system. Trust us to deliver comprehensive solutions tailored to your needs. Conversely allowing you to communicate effectively and efficiently with your audience.
Overhead Paging, PA and Public Address Systems (ohiotele.net)
Industrial Intercom Overhead Paging, PA and Public Address Systems (ohiotele.net)
School System Public Address and Intercom System (ohiotele.net)