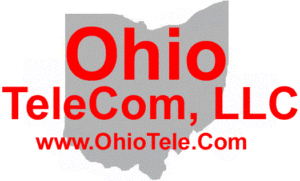 800-821-2686
Columbus:
614-420-4572
2783 Martin Rd.
Dublin, OH 43017
Cincinnati:
513-926-6186
9891 Montgomery, Rd.
Cincinnati, Ohio 45242
Dayton:
937-222-2269
2324 Stanley Avenue
Dayton, Ohio 45404
Local Technicians equal Great Service!!
Ohio Tele-Net will Install, Service and Repair Business Telephone systems of all Comdial FX, FXT, FXS, MP5000!!!
Call now to schedule your appointment!!!
800-821-2686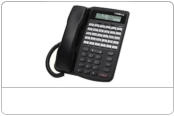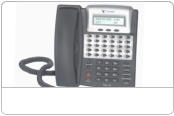 Our technicians are trained and certified on YOUR Comdial DXP Telephone System and Voice Mail.
We have many "crash systems" and repair parts in stock to get your system up and operating the same day.
Our suppliers can provide us with almost any equipment including unusual and outdated brands. We can usually have your system operational by the next morning.
https://daytonohiotele.com/manuals/comdial/Comdial%20DXP%20Plus%20General%20Description.pdf
Our seasoned Technicians work on Vertical, Comdial, Nortel, Vodavi, Toshiba, AT&T, Avaya, Lucent, Panasonic, NEC and many others.
Call now to schedule your appointment!!!
800-821-2686

Introducing The DXP Plus …………… …………………………………….. 1
1.1 Using This Publication……………………………………………………………………………1
1.2 Understanding The DXP Plus…………………………………………………………………2
2. Understanding The Telephone Features ………………………………….3
2.1 Using the Comdial Telephones ………………………………………………………………..3
2.2 Understanding The Telephone Features……………………………………………………4
2.3 Using DigiTech Telephones…………………………………………………………………… 6
2.4 Using Impact Telephones………………………………………………………………………. 8
2.5 Using ExecuTech Telephones………………………………………………………………..10
3. Reviewing The Hardware ……………………………………………………..12
3.1 Understanding Printed Wire Boards …………………………………………………….. 12
3.2 Defining The Line Boards…………………………………………………………………….13
3.3 Defining The Station Boards……………………………………………………………….. 14
3.4 Defining The Optional Circuit Boards…………………………………………………….15
3.5 Locating The Boards………………………………………………………………………….. 16
3.6 Using The Modem ……………………………………………………………………………….18
3.7 Using The Ring Generator ……………………………………………………………………19
3.8 Understanding Board Configuration……………………………………………………… 20
3.9 Mounting Considerations…………………………………………………………………….. 22
3.10 Using The Power Supply ………………………………………………………………………24
3.11 Using The Battery Backup…………………………………………………………………….26
4. Connecting The System…………………………………………………………28
4.1 Connecting The Lines ………………………………………………………………………….28
4.2 Connecting The Stations ………………………………………………………………………30
4.3 Connecting The Paging Equipment And Music Sources……………………………32
4.4 Connecting The Power Failure Telephone……………………………………………… 33
4.5 Connecting The Serial Data Ports…………………………………………………………..34
4.6 Connecting The Slave Equipment Requiring Dry-Contact Relay Closures….35
5. Knowing The General Specifications……………………………………..36
5.1 Knowing The FCC Rules And Regulations……………………………………………. 42
6. Understanding The System Features……………………………………..44
DXP Plus General Description GCA40–130
Contents – iii
Introducing The DXP Plus
1.1 Using This Publication
What this
book does
This DXP Plus General Description provides an overview of the system and its
features. The system's general specifications are detailed in full in Section 5,
Knowing The General Specifications. Section 6, Understanding The Features,
details all of the available features.
Where to find
what you need
The General Description contains six sections. Use the following list as a guide to
finding what you need in this book.
• Section One, Introducing The DXP Plus, gives you a general overview of
the system and its capabilities.
• Section Two, Understanding The Telephone Features, lists the telephone
models that function on the DXP Plus. This chapter also lists the major
features of the telephones, and it gives you diagrams and dimensions of each
telephone model.
@BULLET 2 = Section Three, Previewing The Hardware, details all of the hardware for the DXP
Plus. Use this chapter to find definitions of the printed-wire-boards. Along with general definitions,
section three gives the product code numbers and the installation locations for each board.
• Section Four, Connecting The System, describes some basic installation
instructions. You will find information on line and station connections in Comdial DXP Telephone System Service Repair
section four.
• Section Five, Knowing The Specifications, lists all of the product codes and
specifications for the DXP Plus.
• Section Six, Understanding The Features, defines all of the system's
features.
1
DXP Plus General Description GCA40–130
Introducing The DXP Plus – 1
1.2 Understanding The DXP Plus
Station and line
capacity
The DXP Plus system is a 480-port, three-cabinet, digital communications system
consisting of one main cabinet and two expansion cabinets. With analog,
loop-start, DID, or multipurpose line boards, the maximum configuration is 0
lines and 480 stations, or 232 lines and 8 stations. By using the digital carrier
transmission option (E1 or T1), however, you can enhance the system's capacity
to a maximum of 560 ports, with a 240 line and 320 station maximum
configuration.
How the system
works
The Comdial DXP Plus digital communications system provides cost-effective
voice and data communications using the latest PCM-TDM (pulse code
modulated/time division multiplexing) digital switching technology. The DXP
Plus switching architecture provides a non-blocking switching array that gives all
ports simultaneous access through the system. The digital technology allows
simultaneous voice and data transmission using 2B+D signaling (CCITT
specification for basic access data transfer rate for ISDN on a single twisted pair)
when data terminals become available. The design is a fully modular, ISDN
(integrated services digital communications network) system with 1024 usable
time slots and the flexibility for upgrade and expansion as needed. The DXP Plus
digital communications system supports the current Comdial line of DigiTech,
Impact, and ExecuTech telephones.
GCA40–130 DXP Plus General Description
2 – Introducing The DXP Plus
Telephone Features
2.1 Using The Comdial Telephones
The DXP Plus system supports many of Comdial's proprietary telephones as well as
industry-standard telephones. The following list details the various telephone models.
• DigiTech Telephones
» 7700S — LCD Speakerphone
» 7714X — Multiline Telephone
» 7714S — Multiline Speakerphone
» 7701X —Single Line Proprietary Telephone
» DD32X — 32-Button DSS/BLF Console
• Impact Telephones
» 8024S — 24 Line LCD Speakerphone
@BULLET TEXT 2 = 8124S — 24 Line Speakerphone
» 8012S — 12 Line LCD Speakerphone
» 8112S — 12 Line Speakerphone
» 8112N — Multiline Proprietary Telephone
» 8101N — Single Line Proprietary Telephone
» IB64X — 64-Button DSS/BLF Console
»
• ExecuTech Telephones
» 6620E — 23-Line Monitor Telephone 6714S — 14-Line Speakerphone
» 6620T — 23-Line Speakerphone 6714X — 14-Line Monitor Telephone
» 6614E — 22-Line Monitor Telephone 6614T — 22-Line Speakerphone
» 6600E — 17-Line LCD Speakerphone
» 6700S — 12-Line LCD Speakerphone DB70 — 70-Button DSS/BLF Console
» 6701X — Single Line Proprietary Telephone DB32S — 32-Button DSS/BLF Console
» 6706X — 6-Line Monitor Telephone EB32X — 32-Button DSS/BLF Console
2
DXP Plus General Description GCA40–130
Telephone Features – 3
2.2 Understanding The Telephone Features
The DXP Plus supports the following telephone features on both analog and digital proprietary
telephones. Some of these features are system-wide and others are specific to individual stations.
Alphanumeric Display
— Displays time, day and date
— Keeps you apprised of the status of your telephone
— Provides programming prompts
Auxiliary Jack (used only with Impact and DigiTech LCD speakerphone)
— Allows you to use your telephone privately and handsfree with headset
— Allows you to plug in a tape recorder
— Allows you to plug in a loud ringer
— Helps improve operation of high-volume business applications by adding a paging speaker
Button Query
— Allows you to see the function of a programmed button on your LCD screen
Hold Button
— Places a line on hold
— Stores pauses in number sequences while programming
— Allows you to scroll through multiple held calls on display
Interactive Buttons
— Provide quick and easy access to system and call processing features
— Provide straightforward button programming without dialing codes
(the interactive buttons themselves, however, are not programmable)
Intercom Button
— Selects an intercom line
— Initiates many of the features of the telephone
Message Waiting Light
@BULLET TEXT 3 = Tells you that there is a message for you
Mute Button
— Keeps the person on the line or speakerphone from hearing your conversation
Programmable Buttons
— Allow you to program your telephone for automatic dialing functions
— Allow you to program your telephone for Direct Station Selection (DSS)
— Show which lines and intercoms are either in use or on hold
— Allow you to store frequently used feature codes at unused buttons
GCA40–130 DXP Plus General Description
4 – Telephone Features Comdial DXP Telephone System Service Repair
Ringer Volume Control
— Lets you vary ringer volume
Shift Button
— Allows you to program and access preprogrammed feature codes or secondary speed dial
numbers (each programmable button can accommodate two feature codes or speed dial numbers)
Speaker Button
— Turns your speaker on or off
— Disconnects a call when your handset is on-hook
— Ends or cancels programming
Status Lights
— Shows status of line when next to line button
— Shows status of station when next to DSS button
— Shows status of feature when next to programmable button
TAP Button
— Recalls dial tone, or activates host system features (must be programmed for either feature)
— Retrieves held calls (last call held is first call retrieved)
Transfer/Conference Button
— Transfers calls
— Sets up conference calls
Volume Control
— Regulates the volume of the speaker and the handset
DXP Plus General Description GCA40–130
Telephone Features – 5
2.3 Using DigiTech Telephones
The DXP Plus accepts all of the currently produced DigiTech telephones. Figure 1 details all of the
DigiTech telephones that operate on the DXP Plus. Figure 2 shows the dimensions of the DigiTech
Multiline telephone.
1
4
7
2
5
8
0
3
6
9
# OPER
PRS
GHI
TUV
JKL
ABC
WXY
MNO
DEF
HOLD TAP
COMDIAL DIGITECH
SPKR
TAP TRANS
CONF
MUTE
HOLD ITCM
12X14LCD
COMDIAL DIGITECH
SPKR
TAP TRANS
CONF
MUTE
HOLD ITCM
7714X, 7714S 7700S
7701X DD32X
CAJS075
Figure 1: DigiTech Station Configurations
GCA40–130 DXP Plus General Description
6 – Telephone Features
8.625″ Comdial DXP Telephone System Service Repair
6.451″
7.658″
8.625″
4.983″
4.069″
1.112″
1.251″
2.887″
4.007″
CAJS045
7714X
7714S
7700S
7701X
Figure 2:DigiTech Station Outline Dimensions
DXP Plus General Description GCA40–130
Telephone Features – 7
2.4 Using Impact Telephones
The DXP Plus accepts all of the currently produced Impact telephones. Figure 3 details all of the Impact
telephones that operate on the DXP Plus. Figure 4 shows the dimensions of the Impact Multiline
telephone.
QZ ABC DEF
MNO
WXY
GHI
PRS TUV
OPER
JKL
TRNS/CNF
HOLD
TAP
INTERCOM
QZ ABC DEF
MNO
WXY
GHI
PRS TUV
OPER
JKL
TRNS/CNF
HOLD
TAP
INTERCOM
INTERCOM SPEAKER SHIFT MUTE
TRNS/CNF
HOLD TAP
OPER
PRS WXY TUV
QZ ABC DEF
GHI JKL MNO
#
INTERCOM SPEAKER SHIFT MUTE
TRNS/CNF
HOLD TAP
OPER
PRS WXY TUV
QZ ABC DEF
GHI JKL MNO
#
MUTE
SHIFT
SPEAKER
INTERCOM
TRNS/CNF
HOLD TAP
OPER
PRS WXY TUV
QZ ABC DEF
GHI JKL MNO
# MUTE
SHIFT
SPEAKER
INTERCOM
TRNS/CNF
HOLD TAP
OPER
PRS WXY TUV
QZ ABC DEF
GHI JKL MNO
#
8012S
8112N IB64X 8101N
8112S
8024S 8124S
CAJS076
Figure 3: Impact Station Configurations
GCA40–130 DXP Plus General Description
8 – Telephone Features
8012S, 8112S
8101N, 8024S, 8124S 8112N
4.640
10.750
9.080
7.130
8.900 8.900
3.731
1.034
8.900
CAJS077
Figure 4: Impact Station Outline Dimensions
DXP Plus General Description GCA40–130
Telephone Features – 9 Comdial DXP Telephone System Service Repair
2.5 Using ExecuTech Telephones
The DXP Plus accepts all of the currently produced ExecuTech telephones. Figure 5 details all of the
ExecuTech telephones that operate on the DXP Plus. Figure 6 shows the dimensions of the ExecuTech
Multiline telephone.
TAP
MUTE
SPKR
HOLD ITCM
TRANS
CONF
ABC
GHI
PRS
SYS
JKL
TUV
OPER
MNO
WXY
RDL
DEF
6620T
6620E
HOLD
SPKR
MUTE
TAP
TRANS
CONF
SHIFT
MW
ITCM
ABC
JKL
TUV
OPER
GHI
PRS
SYS
DEF
MNO
WXY
RDL
6614T
6614E
TAP
MUTE
SPKR
HOLD ITCM
TRANS
CONF
ABC
GHI
PRS
SYS
JKL
TUV
OPER
MNO
WXY
RDL
DEF
6600E
DB70
1
4
7
2
5
8
0
3
6
9
# OPER
PRS
GHI
TUV
JKL
ABC
WXY
MNO
DEF
HOLD TAP
CAJS046A
6701X DB32X
EB32X
TAP
SYS RDL
SPKR MUTE TRANS
CONF
HOLD ITCM
OPER
TUV
JKL
ABC
PRS
GHI
WXY
MNO
DEF
6700S
TAP
SYS RDL
SPKR MUTE TRANS
CONF Comdial DXP Telephone System Service Repair
HOLD ITCM
OPER
TUV
JKL
ABC
PRS
GHI
WXY
MNO
DEF
6702X
SYS RDL
HOLD ITCM
OPER
TUV
JKL
ABC
PRS
GHI
WXY
MNO
DEF
MNTR
TAP
MUTE
TRANS
CONF
6706X
TAP
SYS RDL
SPKR MUTE TRANS
CONF
HOLD ITCM
OPER
TUV
JKL
ABC
PRS
GHI
WXY
MNO
DEF
6714S
Figure 5: ExecuTech Station Configurations
GCA40–130 DXP Plus General Description
10 – Telephone Features
Figure 6: ExecuTech Station Outline Dimensions
8.625″
6.451″
7.658″
8.625″
4.983″
4.069″
1.112″
1.251″
2.887″
4.007″
CAJS045
DXP Plus General Description GCA40–130
Telephone Features – 11
Reviewing The Hardware
3.1 Understanding The Printed-Wire Boards
The basic system consists of a main cabinet, which accepts 14 printed-wire boards, and two expansion
cabinets; the upper expansion cabinet accepts twelve printed-wire boards, and the lower cabinet accepts
eleven (see Figure 7). Some of the printed-wire boards also hold smaller circuit cards that mount
directly to the boards (See section 3.5 for card information) The line boards are listed in section 3.3;
station boards are located in section 3.4. The complement of circuit boards include the following (for
information on the main DXP Plus package, see section 3.6, Locating The Boards):
Auxiliary Board:
— A utility board that provides interface for a maximum of four special-purpose circuit cards.
Actual make-up requirements depend upon system configuration.
Central Processing Unit (CPU) Board:
— Provides central processing and control for the system and other miscellaneous functions. The
CPU board has the time switch and conference circuitry and two serial data ports, which have
been dedicated for PC-based programming and a remote maintenance modem.
Conference Board:
— Provide additional conference capability. Each board provides 5 additional 3-way conferences.
Interface Boards:
— Ties the main cabinet to the expansion cabinet. Each expansion cabinet has an interface board;
that connects the main cabinet with the expansion cabinets. Interface boards are included with the
expansion cabinet packages.
Memory Card:
— Provides the memory storage and operating system control. The card mounts directly onto the
CPU board, and it is available with two (four megabyte as a future feature) of memory. The
system uses re-programmable random access memory, known as "flash memory" or "flash
RAM" —not replaceable memory chips, known as "EPROM".
Services Board:
— Provides an interface for music-on-hold and background music inputs; it also provides an output
to an external paging amplifier. The services board includes four dry-contact relays for external
control functions. You can also add up to three additional cards onto the services board for data
communications, DTMF tone receiving, and E1 or T1 synchronization.
3
GCA40–130 DXP Plus General Description
12 – Reviewing The Hardware
3.2 Defining The Line Boards
The DXP Plus accepts several different types of lines. In order to use these various lines, you must
install the correct line board. The following list details all of the current DXP Plus line boards.
Direct Inward Dialing Line Board:
— Direct Inward Lines (DID) are incoming only and are employed to reduce the number of channels
between the DXP Plus and the Central Office (CO). DID lines allow incoming CO calls to reach
internal intercom extensions without going through the attendant station. DID operation requires
a group of published directory numbers provided by the CO. The number of DID lines is limited Comdial DXP Telephone System Service Repair
only by the number of installed DID boards. The DID translation tables have limits that may
affect DID capacities. The system supports a maximum of 400 DID lines.
Loop-Start Line Board:
— The loop-start line board provides system interface for loop start lines. Loop start lines are the
most common CO line type (loop-start lines do not usually offer disconnect supervision)
Multi–Purpose Line Board:
— The multipurpose line board provides system interface for ground start lines, loop start lines, and
E & M Tie lines; these are typically the three line types that the central office (CO) makes
available for connection. The multipurpose line board is programmable for each line type. You
can have a maximum of two Tie lines on each multipurpose line board.
E1 Line Board (available for international applications):
— The E1 board provides 30 channels of voice transmissions over a single, four-wire, 120 ohm
cable or over two 75 ohm coaxial cables using multiplexing techniques. The system accepts a
maximum of eight E1 boards.
T1 Line Board (available for domestic U.S.A. applications)
— The T1 board provides eight, 16, or 24 channels of voice transmissions over a single, four-wire,
cable using multiplexing techniques. The system accepts a maximum of ten E1 boards.
DXP Plus General Description GCA40–130
Reviewing The Hardware – 13
3.3 Defining The Station Boards
The DXP Plus accepts digital, analog, and industry standard telephones. In order to use these different
types of stations, you must install the correct station board. The following list explains each station
board.
Analog Station Board
— The analog station board provides support for Comdial's proprietary analog telephones (such as
the various ExecuTech models). Each board supports either 8 or 16 stations. A precharge port is
provided for board removal or insertion without system power-down.
Digital Station Board
— The digital station board provides support for Comdial's proprietary digital telephones (such as
the Impact and DigiTech). Each board supports either 8 or 16 stations. A precharge port is
provided for board removal or insertion without system power-down.
Industry Standard Telephone Board
— The industry-standard station board provides support for industry-standard telephones. Each
board supports either 8 or 16 stations. A precharge port is provided for board removal or insertion
without system power-down.
GCA40–130 DXP Plus General Description
14 – Reviewing The Hardware
3.4 Defining The Option Circuit Cards
Many of the DXP Plus boards accept smaller circuit cards. These boards mount directly into the DXP
Plus, while the optional circuit cards mount only onto boards. You can install these optional cards on
any of the following boards: the Auxiliary Board, the Services board, and the Interface boards.
Synchronization Card
— Adjusts the E1 or T1 transmit frequency to match the frequency from the CO. The
synchronization card mounts onto the Services board only.
Communications Card:
— The optional communications card provides extra serial ports for the DXP Plus. The
communications card contains four serial communication ports and is attached to either the
Auxiliary board, the interface boards, or the Services board. You can install two communications
cards onto the lower two slots of any of these boards. The system supports a maximum of 18 Comdial DXP Telephone System Service Repair
serial data ports.
DTMF Tone Card
— The DTMF Tone card expands the system's industry-standard dialing capability. The system has
one IST DTMF receiver located on the services board while each DTMF card provides four
additional DTMF receivers.
DXP Plus General Description GCA40–130
Reviewing The Hardware – 15
3.5 Locating The Boards
Main Cabinet
The 14-board capacity of the main cabinet breaks down as follows from left to right:
1 – interface board slot
2 – board slots for future features)
1 – CPU board slot
1 – services board slot
1 – auxiliary/universal slot (for auxiliary boards, station boards, conference boards, or line boards)
8 – universal slots (for station, conference, or line boards)
Upper Expansion Cabinet
The 12-board capacity of the upper expansion cabinet breaks down as follows:
1 – interface board slot
2 – auxiliary/universal slot (for auxiliary boards, station boards, conference boards, or line boards)
9 – universal slots (for station, conference, or line boards)
Lower Expansion Cabinet
The 11-board capacity of the lower expansion cabinet breaks down as follows:
1 – interface board slot
2 – auxiliary/universal slot (for auxiliary boards, station boards, conference boards, or line boards)
8 – universal slots (for station, conference, or line boards)
GCA40–130 DXP Plus General Description
16 – Reviewing The Hardware
PLUS067A
1 Interface Slot
2 Aux./ Universal Slots
9 Universal Slots
1 Interface Slot
1 CPU Slot
1 Services Slot
1 Aux./ Universal Slot
8 Universal Slots
1 Interface Slot
2 Aux./ Universal Slots
8 Universal Slots
Main Cabinet
Lower Expansion Cabinet
Upper Expansion Cabinet
Figure 7: Board Locations
DXP Plus General Description GCA40–130
Reviewing The Hardware – 17
3.6 Using The Modem
The modem is a general-purpose, *Hayes TM compatible, 300, 1200, and 2400 automatic baud detect
serial modem. The CPU board provides a dedicated serial data port and power port for the modem. If
you connect the modem to a serial data port on one of the communications cards, you will have to
program the system for modem operation on that port.
*Hayes is a registered trademark of Hayes Microcomputer Products.
SERIAL
Status
PWR
Line
PLUS013
Power
Cord
Serial Port
Cord
Figure 8: Modem
GCA40–130 DXP Plus General Description
18 – Reviewing The Hardware
3.7 Using The Ring Generator
The DXP Plus digital communications system supports the use of industry-standard
telephones (IST). To use ISTs, the system requires a ring generator assembly to supply ringing voltage
and message waiting voltage to the industry-standard telephones.
Regardless of the number of installed industry-standard telephones, you will need to install one ring
generator assembly in each common equipment cabinet that has IST telephones connected.
Power Supply
Assembly
Ring Generator
Assembly
Ring
Generator
Cable
Power
Cable
PLUS030
Figure 9: Ring Generator
DXP Plus General Description GCA40–130
Reviewing The Hardware – 19
3.8 Understanding The Board Configuration
Physical vs. Comdial DXP Telephone System Service Repair
Logical board
location
The DXP Plus uses two distinctions for station and line locations: the physical
location and the logical location.
The physical location corresponds to the order of the universal slots in the
system; these physical slot locations never change. There are a possible 30
physical slot locations in the DXP Plus (nine slots in the main cabinet, eleven
slots in the upper expansion cabinet, and ten slots in the lower expansion
cabinet–see figure 10 for physical board locations), and no matter what board
you install in the first universal slot of the main cabinet, for example, that slot is
always physical slot one. The physical slot numbers begin with the first universal
slot in the main cabinet and move from left to right. The first universal slot in the
upper expansion cabinet is physical slot number 10, and the first universal slot in
the lower cabinet is physical slot 21. Installers need to know the physical location
of the boards in order to properly wire the lines and stations.
The logical location of a station or a line corresponds to its relationship to the
other stations or lines in the system and is not dependent upon the board's
location in the cabinet. Therefore, if you have installed your first station board
into the fifth slot of the main cabinet, for example, the system still refers to the
first station on that board as logical station one (station one always defaults with
intercom 1001).
PLUS067
Physical Slots 10 –20
Physical Slots 1 –9
Physical Slots 21 –30
Figure 10: Physical Board Locations
GCA40–130 DXP Plus General Description
20 – Reviewing The Hardware
How automatic
configuration
works
Because there are no dedicated station or line ports in the DXP Plus, the system
uses an automatic configuration method to number the lines and stations. When
you master clear the system, it automatically searches for all installed line and
station boards in the main and expansion cabinets. Once the system has identified
the board type and location, it automatically numbers the ports on every installed
board (see the section below, "How the system renumbers logical ports," for more
information on renumbering).
How the system
renumbers
logical ports
The automatic renumbering configuration, which renumbers the logical ports,
begins at the left-most universal slot in the main cabinet and proceeds left to right.
When the system has configured all of the boards in the main cabinet, it moves to
the upper expansion cabinet and continues searching from left to right. Finally,
the system searches the lower expansion cabinet, again from left to right, until it
has numbered all of the lines and stations. When the configuration is finished, the
line and station ports are numbered logically from left to right in each cabinet
throughout the system.
Adding boards
without
renumbering
When you install additional boards or relocate existing boards after the system is
in service, the logical numbers of the stations or lines on the added board
continue from the last assigned logical number. For example, if your last assigned
station number was 16, the next station number will be 17, regardless of the
board's physical slot.
After you remove and delete a board through programming, that board's logical
ports are available for reassignment. So an added or relocated board would then
take the logical port numbers from the removed board and not from the end of the
logical sequence. For example, if you had 64 stations and were to remove a Comdial DXP Telephone System Service Repair
station board that had held logical stations 1–16, the next station board that you
installed would occupy logical station ports 1–16 and not ports 64–80. If you
were to remove an 8-port board and replace it with a 16-port board, the first eight
ports on the new board would replace the original eight logical port numbers, and
the remaining eight ports would begin with the last assigned logical port. So using
our same scenario, the new 16-port board would have logical ports 1–8 and
64–72.
DXP Plus General Description GCA40–130
Reviewing The Hardware – 21
3.9 Mounting Considerations
When installing the DXP Plus digital communications system, take note of the following requirements
(figure 11 shows the mounting dimensions):
NOTE: The following instructions describe how to mount the main cabinet using a backboard;
however, you can mount the cabinet on a standard 23–inch equipment rack if you wish.
• Always choose a secure and dry mounting location that has plenty of ventilation. Be sure that the
temperature range of the location is within 32-122 degrees F (0-50 degrees C) and that the
humidity is less than 90 percent, non-condensing.
• Locate the equipment within four feet of a proper AC electrical outlet dedicated exclusively to
this equipment. The outlet must be a 117 VAC 15 AMP circuit with a third-wire ground
supplied to a standard electrical outlet (NEMA 5-15R)
• Locate the equipment within 25 feet of the TELCO/PBX jacks—this is an FCC requirement. A
nominal distance of seven feet is ideal.
• Use a reliable earth ground—a metal cold water pipe or a metal building frame ground.
• Use a backboard of at least 3/4-inch thick plywood to mount the DXP Plus common equipment.
It is a good practice to make this backboard large enough to accommodate the main cabinet, the
expansion cabinet, and a battery backup assembly even though the initial installation may not
require all of this equipment.
• Always bridge underlying wall studs with the backboard and drive the attaching hardware
through the backboard and through the underlying wall into the wall studs. Allow space
between the top and bottom of the main cabinet for later placement of an expansion cabinet
above the main cabinet.
GCA40–130 DXP Plus General Description
22 – Reviewing The Hardware
22 5/16
Expansion
Cabinet 1
Panel
Retaining
Screws
Panel
Retaining
Screws
Panel
Retaining
Screws
Typical Backboard
48 X 96 3/4 Plywood Sheet
Main
Cabinet
Expansion
Cabinet 2
12 3/4
10 1/2
10 1/2
10 1/2
10 1/2
10 1/2
10 1/2
4 3/4
4 3/4
48
PLUS024
Figure 11: Mounting The Cabinets
DXP Plus General Description GCA40–130
Reviewing The Hardware – 23
3.10 Using The Power Supply
What the power
supply does
Each cabinet in the DXP Plus system has its own power supply. The power
supply provides + and – 5 VDC operating power for the circuit boards and – 36
VDC for all of the telephone stations. Each power supply is located in the top
right corner of the respective cabinet (see figure 12 for power supply locations).
Power supply
requirements
For the AC power connection, employ a dedicated 117VAC 15 AMP circuit, with
a third-wire ground, supplied to a standard electrical outlet (NEMA 5-15R).
Remember, this electrical outlet must be located within four feet of the common
equipment cabinet. You must supply two dedicated electrical outlets, each
protected by its own circuit breaker, if you plan to install expansion cabinets.
CAUTION
The dedicated AC circuit for the expansion cabinets must be different from the dedicated AC
circuit that you provide for the main cabinet.
Where
to connect the
power supply
If you install the optional battery back-up assembly, you can use the main
cabinet's electrical outlet to supply AC power to that assembly's battery charger.
To provide protection against surges and spikes that may appear on the AC line,
install a plug-in power line surge protector between the AC power cord of the
installed equipment and the AC outlet.
The common equipment cabinet employs a fan-cooled electronic switching power
supply (ensure that the fan can always provide unobstructed air flow for cooling).
During operation, power supplies of this type generate an audible sound from
their switching regulators. This sound is normal and is not an indication that the
power supply is operating improperly.
CAUTION
DO NOT attach or secure the line cord to the surface of the mounting location in any manner.
GCA40–130 DXP Plus General Description
24 – Reviewing The Hardware
Plug-In
Power Line
Surge Protectors
Typical Earth
Ground
Power
Cable
Two Dedicated
117 VAC 15 Amp
NEMA 5-15R
Electrical Outlets
With Third Wire
Ground
(Each Is Protected
By Its Own Circuit
Breaker.)
PLUS038
Two 15 AMP
Circuit Breakers
Ganged Together
Figure 12: Power Connections
DXP Plus General Description GCA40–130
Reviewing The Hardware – 25
3.11 Using The Battery Backup
What the battery
backup does
Should the AC power to the system be interrupted, one external battery assembly
provides 1.0 hour of operation for a fully loaded system (for information on
battery backup time using expansion cabinets, see the section below, "How to
calculate battery backup time").
During AC operation, the external battery assembly accepts re-charging current to
maintain the voltage potential of its batteries at an operational level. The
measured voltage the battery backup is 34.5 volts when the batteries are fully Comdial DXP Telephone System Service Repair
charged.
Battery backup
components
You can only install one battery backup per system. The battery backup
assembly includes the following items:
• Batteries: Five 6-volt, 50 ampere-hour, (Comdial product code BT000-141),
charger unit and interface cables.
• Metal enclosure with wire harness, includes combination circuit breaker,
on/off switch.
How to
calculate
backup time
Calculate the minimum battery backup time provided by a battery backup
assembly to a fully configured DXP Plus system using the following formula:
T = Back-up time in hours
K = 0.85 (Constant)
e = 50 (ampere-hour capacity of battery backup assembly)
N = Total number of stations
Example:
Assume that you have installed a DXP Plus with three cabinets supporting 472
telephones and containing one line board along with a battery backup assembly to
provide back-up power.
NOTE: The external battery assembly requires a maximum of 10 hours to completely re-charge to full potential
after it has been completely discharged and, in some cases, when initially installed.
T = Ke
1 + [(0.084) (N)]
T = (.82)(50) 41.0
1 + [(0.084) (472)] = 40.65 = 1.0 Hour
GCA40–130 DXP Plus General Description
26 – Reviewing The Hardware
Figure 13: Battery Backup Connections
PLUS004
Circuit Breaker
Power Line
Surge Protector
Dedicated
AC Outlet
DXP Plus General Description GC
Product Codes:
Main Cabinet DXCBM–PLS Expansion Cabinet DXCBX–PLS Power Supply DXPSM–PLS Power Supply (switchable) DXPSM–PLSSPS Interface Board (main) DXINT–PLSMI Interface Board (expansion) upper cabinet DXINT–PLSX2 lower cabinet DXINT–PLSX3 Services Board DXSRV–PLS Central Processor Unit Board DXCPU–PLS Auxiliary Board DXAUX Conference Boards DXCNF DID Board DXPCO–DD8,–DD4 E1 Board (international applications) DXPE1–PLSxxx T1 Board (domestic U.S.A. applications) DXPT1 Total Control PC Attendant DXPTC–PLS Multipurpose Line Board DXPCO–GD4,– GD8 Communications Card DXOPT–COM Comdial DXP Plus
Digital Station Board DXDST–8 DXDST–16 Analog Station Board DXAST– 8 DXAST–16 Industry Standard Station Board DXIST–8 DXIST–16 Line Board DXPCO–LP4 DXPCO–LP8 Software Card (Flash Memory) DXPSW–PLS2 DXPSW–PLS4 Ring Generator For IST DXRNG–PLS DTMF Receiver Card DXOPT–TON External Battery Assembly BBPLS External Battery Assembly (switchable) BBPLS–SPS PC Attendant Position DXPTC–PLS

https://www.facebook.com/Ohio-TeleCom-LLC-164391110287531
https://www.yelp.com/biz/ohio-telecom-dayton