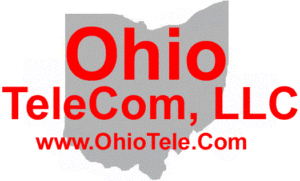 800-821-2686
Columbus:
614-420-4572
2783 Martin Rd.
Dublin, OH 43017
Cincinnati:
513-926-6186
9891 Montgomery, Rd.
Cincinnati, Ohio 45242
Dayton:
937-222-2269
2324 Stanley Avenue
Dayton, Ohio 45404
Local Technicians equal Great Service!!
Ohio Tele-Net will Install, Service and Repair Vodavi Business Telephone systems of all makes and models.
Call now to schedule your appointment!!!
800-821-2686
Vodavi, Vertical, Starplus STS, STSe, DVX. DHS, Infinite Telephone Systems, Telephones and voice mail manuals.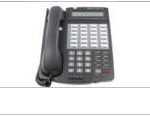 https://daytonohiotele.com/manuals/vodavi/Vodavi%20DHS-DHSE%20Tech%20Manual.pdf
Vodavi DHS-DHSE Business Telephone Systems

Vodavi DHS-DHSE Business Telephone Systems

Vodavi DHS-DHSE Business Telephone Systems
DHS General Description
System Technology
The DHS product line incorporates state of the art digital technology for voice switching
and call processing utilizing Pulse Code Modulation and Time Division Multiplexing
(PCM/TDM). The DHS family is engineered to allow migration of the DHS digital terminals
and terminal accessories throughout the entire product line. ISDN-like, 2B+D technology
complements the system architecture and capabilities. On one industry standard twisted
pair, key telephones perform all system functions and voice communications. Some
additional features of the DHS include:
† A non-blocking switch, with no loss or degradation of voice signals.
† Stored-Program Control (SPC), utilizing a 16-bit, 8 MHz microprocessor.
† Memory consists of 512 KB of Read Only Memory (ROM) and 128 KB of Random
Access Memory (RAM).
When an analog device interface is required, a 2-Port Central Office (CO) Module may be
connected to any one digital station port. The 2B+D technology allows the DHS to split
one digital key telephone port voice channel (B1) and the second voice channel (B2) to
provide two independent SLT-type device interfaces.
The 2-Port CO Module may be expanded with the 2-Port Analog Expansion (in the 2-Port
CO Module housing).
The 2-Port CO Module and 2-Port Analog Expansion each require one dedicated digital
station port.
System Components
KSU Components
The DHS platform is comprised of three key telephone models, an optional Direct Station
Selector (DSS) and a modular Key Service Unit (KSU) which houses the following KSU
components:
† 3 x 8 Module
† Standard MOH/BGM Module
† 6-Port CO Module
† Option Module
The application of analog devices in the DHS has the effect of two-to-one
port gain. For every single digital port used to interface a 2-Port CO Module/
Expansion, two analog ports are available.
2-2 DHS General Description
Two 3 x 8 Modules may be added to the initial 3 x 8 module in the Basic KSU. Alternately,
a 6-Port CO Module may be substituted for one 3 x 8 module for greater flexibility. The
maximum capacity is either 9 CO lines x 24 stations, or 12 CO lines x 16 stations.
The basic KSU is equipped with a Standard Background Music/Music-On-Hold (BGM/
MOH) Module. An external music source may be connected to this interface via a 1/8 in.
phono plug for BGM/MOH listening. The Option Module replaces the Standard BGM/
MOH Module and provides two DTMF receivers and two Tone Detectors specifically for
ECF, DISA, Unsupervised CO Line Conference, and Dial Tone Detection.
External Components
† Executive Key Telephone
† Enhanced Key Telephone
† Basic Key Telephone
† 2-Port Analog Adapter
† 2-Port SLT Expansion
† Direct Station Selector
Table 2-1: System Configurations
Equipment Installed Maximum Number of
Loop Start Lines
Maximum Number of
DHS Digital Key
Telephones
One 3 x 8 module 3 8
Two 3 x 8 modules 6 16
Three 3 x 8 modules 9 24
One 3 x 8 module and
One six-port CO module
9 8
Two 3 x 8 modules and
One six-port CO module
12 16
SLT operations do NOT use Option Module resources.
Key telephones are available in two colors: Off White, and Charcoal Gray.
DHS General Description 2-3
System Administration
The system default customer data base can be entered and changed, under password
control, from any Executive Key Telephone. All Customer information is protected by an
internal rechargeable NiCad or NiMh battery. Programmable password protection is
allowed for each station, system administrator and external (DISA) callers. An optional PC
Programming Software is available to program the DHS system. This Software allows the
user to program offline and then upload directly to the system. The DHS requires the
Option Module to use the PC Programming Software.
Key Service Unit (KSU)
The DHS Key Service Unit (KSU) is a modular flat-pack design. It is a self-contained cabinet
with internal power supply, common control circuits (CPU board) and 3 x 8 module. The
power supply AC transformer is hard-wire selected for either 117V AC (+10%). The KSU is
designed for wall mount and shipped with a wall mounting template. The compact KSU
weighs less than 20 pounds and is UL compliant.
Standard inserts installed over various KSU openings may be removed or repositioned
2-4 DHS General Description
Power Supply
The power supply circuitry of the DHS incorporates a linear design transformer with a
choice of input voltage taps. The transformer primary windings are shipped wired for
117V AC applications; a factory insulated tap wire may alternatively be connected for
230V AC applications. Since the power supply is linear in design the output voltage varies
between 21.6 and 32V DC depending on load and stability of the input voltage. The
output voltage is delivered to the CPU board for distribution and rectified there for logic
and control voltages.
Two fuses are equipped on the power supply board, one for AC input over-voltage
protection and one for DC output over-voltage protection. A Double Pole Double Throw
(DPDT) switch is accessible from outside of the KSU when the KSU cover is in place. The
DPDT switch will simultaneously switch AC input and DC output circuits ON and OFF.
In the event battery backup operation is desired and equipped via the optional DHS
Battery Charging Unit (BCU), the KSU switch may be used to switch OFF/ON power from
both sources.
The power supply wiring harness is equipped with a mate-n-lock connector on the DC
output for connection of the DHS BCU. When equipped, the BCU will maintain complete
system operation during commercial power outages. A current draw/configuration chart
is included in this document for assistance in selecting the appropriate batteries for use
in the BCU. Please consult the BCU manual for installation precautions and proper battery
installation.
Central Processor Unit (CPU)
The CPU board is standard in the KSU. This board contains all circuitry required to control
the fully-equipped DHS . Three bus connectors are provided where the station/CO line
interface 3 x 8 module and 6-Port CO Module are connected. The Option Module
connector and Standard MOH Module connector are also located on the CPU board. All
digital voice switching and call process data switching is accomplished on the CPU board.
3 x 8 Module
The 3 x 8 module provides interface of three loop-start CO lines and eight DHS key
telephones.
Each CO line circuit incorporates over-voltage protection, ring detector, loop detector,
loop/pulse-dial relay, current sink circuit, coupling/isolation transformer (impedance
600:Ohms), hybrid circuit and combo (CODEC and filter) polarity guard circuit and radio
frequency noise filter.
Each digital key telephone port is comprised of a proprietary transceiver designed using
ISDN type 2B+D architecture.
Physical connection of stations and CO lines to the 3 x 8 module is made through one
male 25-pair, amphenol-type connector to the Main Distribution Frame (MDF). Station
power and signaling to the digital key telephones are provided via a single twisted pair
from the 3 x 8 module.
DHS General Description 2-5
2-6 DHS General Description
Standard MOH/BGM Module
The standard MOH/BGM Module is installed at the factory and used to interface with one
external music source via an 1/8 in. phono type connector. This module must be
removed if the optional module is installed.
Figure 2-4: MOH/BGM Module
Option Module
The Option Module replaces the standard MOH/BGM Module. The Option Module
contains two DTMF receivers and two Tone Detectors that enable the following features:
Dial Tone Detection, External Call Forwarding, Direct Inward System Access, Automatic
Busy Redial and Unsupervised Conference. Interface circuits and hardware connectors
are provided for SMDR (Station Message Detail Recording), PC Programming, Caller ID,
Loud Bell Control, External Voice Paging and two music sources. Connectors for SMDR
and PC Programming are 9-pin RS-232 (serial) connectors. Connectors for Loud Bell
Control, External Voice Paging, MOH/BGM and BGM2 are 1/8 in. phono type connectors.
Figure 2-5: Option Module
DHS General Description 2-7
Digital Key Telephones
The DHS and DHS-E support three proprietary digital key telephones (Basic, Enhanced
and Executive). All key telephone models operate on one single twisted pair and provide
D/A and A/D conversion at the terminal. These key telephones support hot key pad for
dialing digits at any time.
Basic Key Telephone
The basic key telephone (refer to Figure 2-6) is equipped with a speaker for monitoring
call progress and receiving call announcements but is not equipped with a microphone
for hands-free reply. The basic key telephone has 16 buttons, 8 of which are fixed
function buttons to control settings and primary key telephone call processing
operations: HOLD, TRANS (Transfer), FEAT (Feature), CLEAR, MUTE, SPKR (Speaker), and
Volume UP/DN.
Eight buttons are user-programmable feature buttons, that are equipped with dual color
LED with preassigned default settings for quick power up operation. These buttons are
arranged in two rows and four columns. Beginning at the top left button they are
assigned the following default values; CO line 1, CO line 2, CO line 3, CO line 4, CO line 5,
CO line 6, HF/Tone and Message Waiting.
Figure 2-6: Basic Key Telephone
2-8 DHS General Description
Enhanced Key Telephone
The Enhanced Key Telephone is fully equipped for hands-free, speakerphone operation.
This key telephone is expanded to 28 buttons. Eight fixed function buttons remain
consistent with those of the Basic Key Telephone.
Twenty buttons are user-programmable feature buttons equipped and dual color LED
with pre-assigned default settings for quick power up operation. These buttons are
arranged in five rows and four columns. Beginning at the top left button they are
assigned the following default values; Station 10 – 21, CO line 1-6, HF/Tone and Message
Waiting. The Enhanced Key Telephone also is equipped with a 12-key Dial Pad for dialing
intercom numbers, system feature codes and telephone network numbers on CO lines.
Figure 2-7: Enhanced Key Telephone
Each telephone is equipped with an Additional Device Port (ADP) located on the
underside of the phone for user-friendly connection of analog devices (answering
machines, faxes, modems, cordless telephones, etc.). An analog adapter is required for
this port to be equipped for use as an extension of the system.
DHS General Description 2-9
Executive Key Telephone
The Executive Key Telephone model has a 2 x 16, 32-character Super Twist LCD display,
with three interactive Soft Buttons to enhance system features operation.
The Super Twist LCD eliminates the need for contrast adjustment and enhances angled
viewing position clarity of displayed data. A visual reference to call progress and call
duration, as well as time and date information, is displayed. The display also enables the
Executive Key Telephone user to send and receive visual advisory and call-back
messages.
The Executive model telephone is fully equipped for hands-free, speakerphone
operation, and enables hands-free outgoing and incoming calls. The same 20
Programmable Feature Buttons are available on the Executive model, as on the
Enhanced model. Eight fixed function buttons remain consistent with those of the Basic
Legacy Business Telephone Systems:
Do you have a legacy telephone system and are looking for a new vendor? We are ready to serve!!! Our seasoned Technicians work on Vertical, Comdial, Nortel, Vodavi, Toshiba, AT&T, Avaya, Lucent, Panasonic, NEC and many others.
Call now to schedule your appointment!!!
800-821-2686
Vodavi DHS-DHSE Business Telephone Systems